The DNC's Odd Nod to Religion in Philly's Cathedral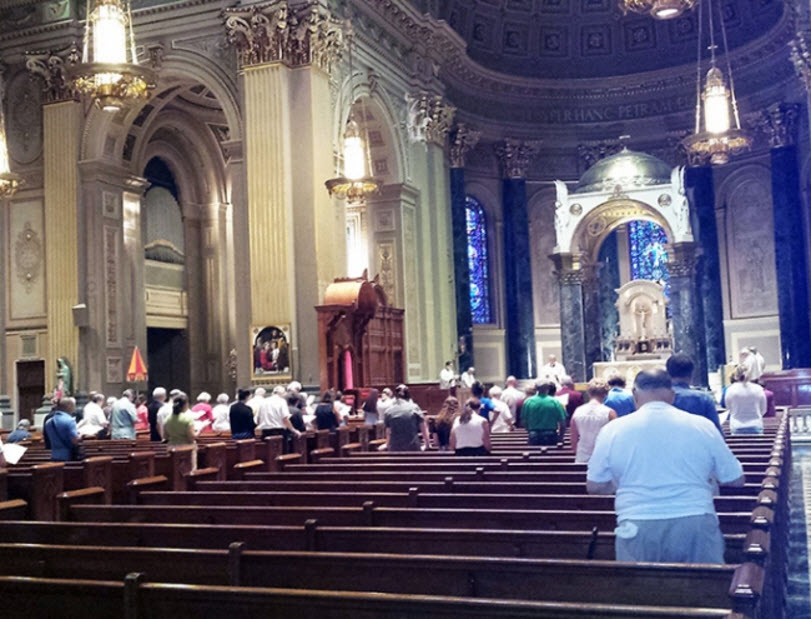 Debbie Wasserman Schultz's resignation and being booed down at a breakfast of her state's delegation was not an official event at the Democratic National Convention in Philadelphia this week, although given the coverage of the latest Hillary-related e-mail scandal, you could be forgiven for thinking it was.
What was one of the Dem confab's first official events got little or no coverage. And it symbolized all that is bewildering about the Party's approach to religion vis-à-vis the public square.
The event in question was the "Interfaith Service of Prayer for the Nation" held at Philly's cathedral, the Basilica of Ss. Peter and Paul. Planning for the event began in February by the Philadelphia Liturgical Institute, at the request and on behalf of the DNC.
The prayer service was … odd.
This was not because of anything that happened at it. The service itself was fine and actually quite lovely. It featured beautiful music. The service of readings was fitting and even inspiring.