The state of California hires Eric Holder in an attempt to block Donald Trump's policies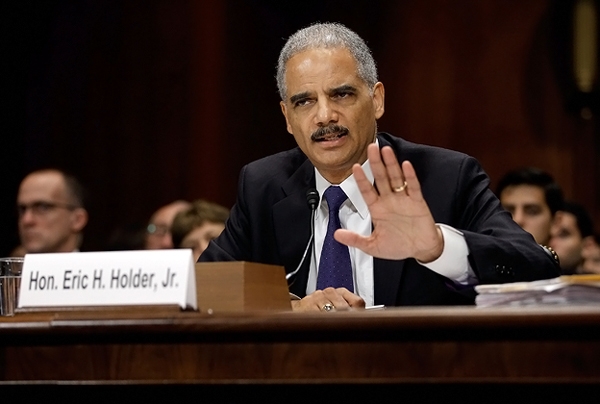 President-elect Donald Trump never won the hearts and minds of the people in California, losing to his opponent Hillary Clinton there by 4.2 million popular votes. So it should come as no surprise Golden State leaders are promising to fight him, and the purported sweeping conservative agenda the GOP has prepared, every step of the way. And they've hired former President Barack Obama's Attorney General Eric Holder to help them do it.
The New York Times reports that Democrats in the California state legislature are "girding for four years of potential battles" with Trump and, in a fit of ideological pique, have retained Holder — now a prominent Washington attorney — to help them "safeguard the values of the people of California." From The Times:
Kevin de León, the Democratic leader of the Senate, said in an interview…he expected California to challenge Washington — and defend itself from policies instituted in Washington — on issues including the environment, immigration and criminal justice. He said California Democrats decided to turn to Mr. Holder as they watched Mr. Trump assemble his cabinet and begin to set the tone for his presidency.
In a state where every statewide elected official is a Democrat, it's hardly surprising there would be such strident opposition to an administration that has promised to dismantle many of the policies instituted by the progressive president that preceded him. California appears to be banking on the tactic of using a former administration official of the preceding progressive administration — one who knows how Washington works — to help, very frankly, obstruct some of the policies they worry might be implemented by a Republican-controlled federal government.