Thousands more evacuated as Wine Country blazes spread and death toll hits 21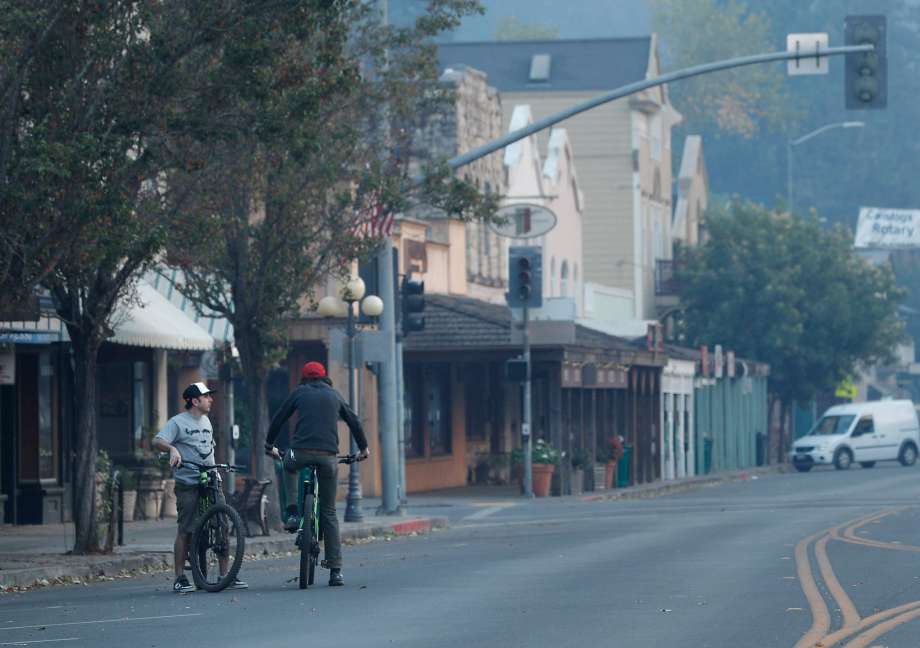 The ferocious fires in Wine Country and beyond gobbled up new territory on multiple fronts Wednesday, threatening communities untouched by the previous onslaught — including the entire town of Calistoga and part of Fairfield — and prompting the evacuation of thousands more people.
Fires raked across the state, but the primary battlefields were in Napa, Sonoma and Solano counties where wind gusts topping 30 mph were giving out-of-control fires new life.
Even as the depth of the disaster was revealed — the death toll grew to 21 — the high winds returned to ravaged Northern California, where thousands of firefighters from across California and Nevada scrambled to save lives and property.
State fire officials said at least 22 wildfires were burning Wednesday across the state and had blackened 170,000 acres while destroying up to 3,500 homes and businesses, a huge number of them on the north edge of Santa Rosa.