TN Gov vetoes bill making Bible official book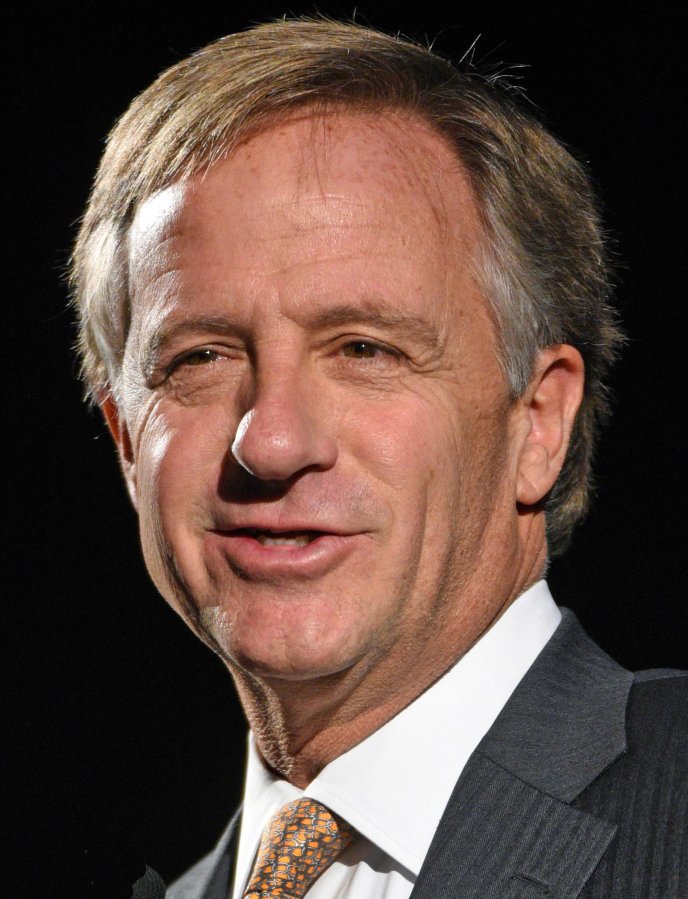 NASHVILLE — Gov. Bill Haslam on Thursday vetoed the bill designating the Bible as the "official state book" of Tennessee, but the bill's legislative sponsors said they'll try to override the veto next week.
It is only the fourth veto of Haslam's five years, three months in office. He cited both a state attorney general's legal opinion that the measure violates both the U.S. and Tennessee constitutions and his own personal belief that the bill "trivializes the Bible, which I believe is sacred text."
The designation of the Bible would place it — in the Tennessee Blue Book and in state law — on a list of other several "official" designations by the Legislature over the years, including the tulip poplar as state tree, smallmouth bass as state sport fish, channel catfish as state commercial fish, raccoon as state wild animal, the cave salamander as state amphibian and others. This year, along with the Bible, lawmakers have designed the Murfreesboro-made Barrett M82 sniper rifle as the state's official rifle.
The two East Tennessee Republicans who sponsored the bill — Rep. Jerry Sexton of Bean Station and Sen. Steve Southerland of Morristown — served notice they intend to try to override the veto early next week when the Legislature reconvenes from its weekend recess.