Tribes lose bid to block Dakota Access pipeline as project nears finish line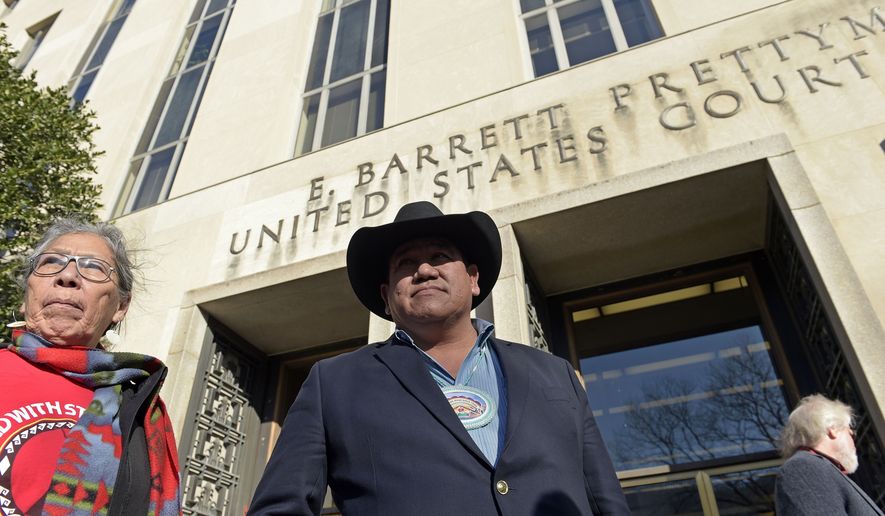 A federal judge denied Monday a request by tribes to block construction of the Dakota Access pipeline's final leg, dealing a major setback to opponents as the project nears completion after months of delays.
U.S. District Court Judge James A. Boasberg rejected the motion for a temporary restraining order filed by the Cheyenne River Sioux and the Standing Rock Sioux based on religious grounds.
At the same time, the judge ordered Energy Transfer Partners to provide an update on Feb. 21 and every Monday thereafter as to when the oil pipeline will begin moving oil under Lake Oahe from the Bakken field in North Dakota to the oil-storage hub of Patoka, Illinois.
Judge Boasberg also scheduled a hearing for Feb. 27 on a request for a preliminary injunction pending a lawsuit, according to a court document filed on PACER.
Energy Transfer Partners restarted construction last week on the final 1,100-foot segment of the project alongside a natural-gas pipeline at Lake Oahe and the Missouri River shortly after the U.S. Army Corps of Engineers approved a much-delayed easement.