U.S. high court refuses to reinstate North Carolina voter ID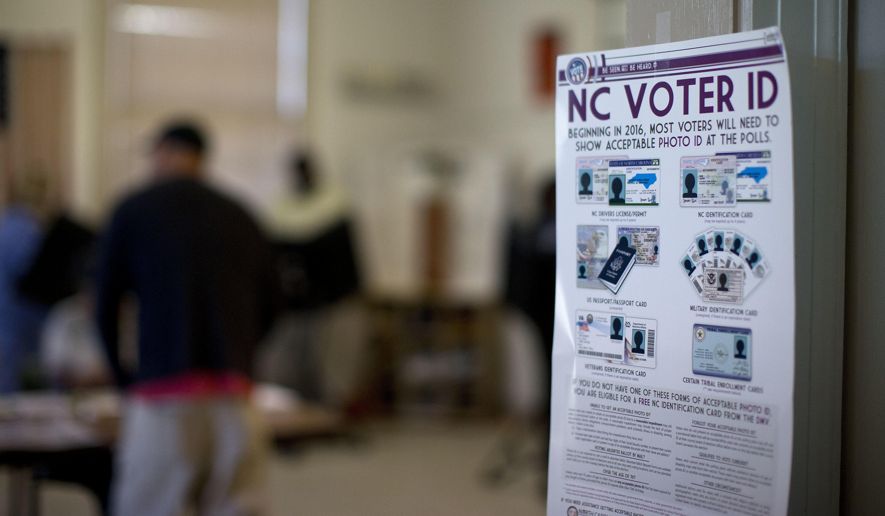 RALEIGH, N.C. — The U.S. Supreme Court has refused to reinstate North Carolina's voter identification requirement and keep just 10 early voting days this fall.
The justices on Wednesday declined a request by Republican Gov. Pat McCrory and state officials to delay a permanent injunction blocking provisions in a 2013 voting law. The 4th U.S. Circuit Court of Appeals struck down several parts of the law last month, saying they were approved by legislators with intentional bias against black voters more likely to support Democrats.