Utah Poll: Independent Evan McMullin ties Trump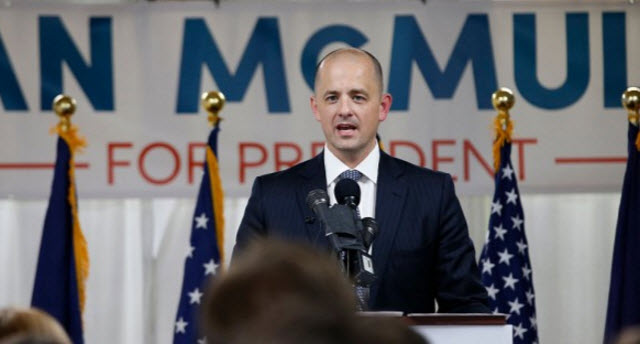 The poll of likely voters, conducted Saturday and Sunday by Rasmussen Reports shows a sensational result in Utah, where two points separates the top three candidates. Donald Trump has 30%, conservative Evan McMullin has 29%, and Hillary Clinton has 28%. Gary Johnson has collapsed to 5%, with Stein at 1%.
For both Clinton and McMullin, it is their best showing in the state in any major poll thus far.
750 likely voters were polled by telephone. The presidential preference question was as follows:
If the 2016 Presidential Election were held today, would you vote for Republican Donald Trump, Democrat Hillary Clinton, Independent Conservative Evan McMullin, Libertarian Gary Johnson or Green Party candidate Jill Stein?