Washington DC faces House vote to become the 51st state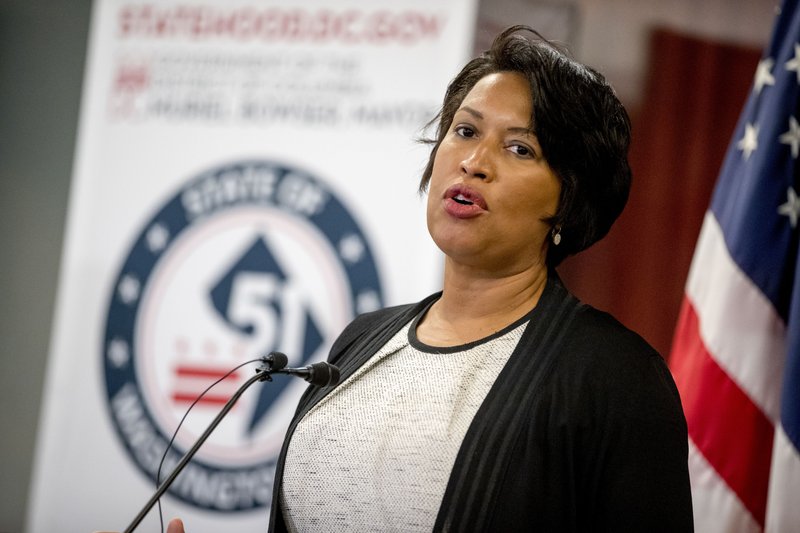 WASHINGTON (AP) — Democrats controlling the House have slated a vote next week to make the District of Columbia the 51st state, an issue that they say has become far more important in the aftermath of protests for racial justice in both Washington and across the nation.
Next Friday's vote, if successful, would pass a D.C. statehood bill for the first time in the House, but the legislation faces insurmountable opposition in the GOP-controlled Senate. It comes even as the COVID-19 pandemic has forced delays in the consideration of most other legislation. More than enough lawmakers are officially backing the bill for it to pass. In 1993, the Democratic-controlled Congress defeated a D.C. statehood bill by an almost 2-1 margin.
But the much-criticized administration move to use federal forces to clear Lafayette Square near the White House of peaceful protesters to enable President Donald Trump to trumpet his law and order credentials in a photo op two weeks ago prompted Democratic leaders to schedule the vote. "We both agreed this was an appropriate time to bring a bill forward to show respect for the citizens of the District of Columbia," said Majority Leader Steny Hoyer.
"There shouldn't be troops from other states in Washington, D.C.," said Mayor Muriel Bowser, who presented Hoyer on Tuesday with a U.S. Flag bearing 51 stars. "There shouldn't be federal forces advancing against Americans, and there very definitely shouldn't be soldiers stationed around our city waiting for the go to attack Americans in a local policing matter."