WATCH: McCain calls protesters 'low-life scum'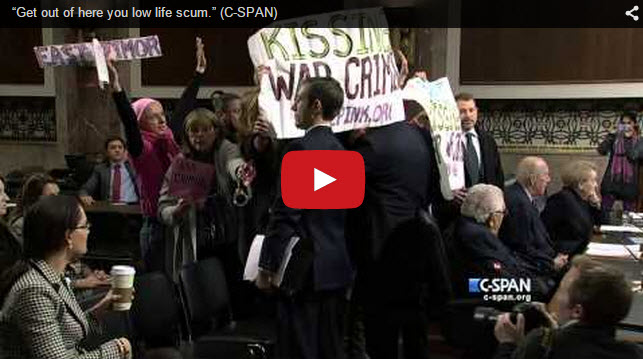 Sen. John McCain (R-Ariz.) called protesters "low-life scum," after they interrupted a hearing by calling for former Secretary of State Henry Kissinger to be arrested for war crimes.
Protesters from the group Code Pink chanted, "Arrest Henry Kissinger for war crimes!" and raised signs in the air as Kissinger entered the Senate Armed Services Committee hearing room.
McCain, the chairman of the committee, at first asked, "Could someone find out where the Capitol Police is?"
Kissinger sat calmly in his witness chair, as protesters and photographers gathered around.