White House: Md. school rape underscores Trump's compassion for victims of illegal immigrant crimes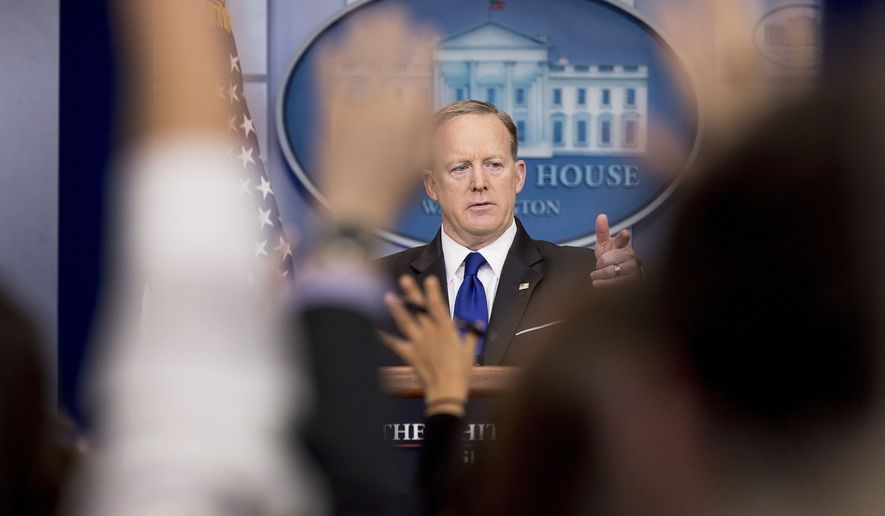 The White House on Tuesday weighed in on the rape of a 14-year-old girl in a Montgomery County high school bathroom by two classmates, one of whom is an illegal immigrant, saying the case is "tragic" and the "human side" should not be overshadowed by politics.
White House press secretary Sean Spicer said the shocking crime, which occurred Thursday at Rockville High School, underscores why President Trump has made a priority of cracking down on crimes committed by illegal immigrants.
"This is why he is passionate about this," Mr. Spicer said when asked about the rape during the daily press briefing.