White House says 49ers QB Colin Kaepernick 'entitled' to sit during national anthem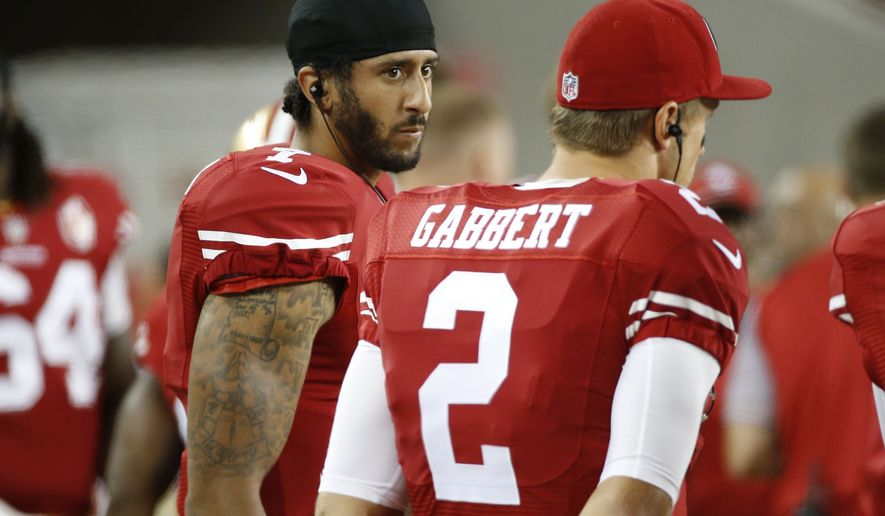 President Obama's spokesman said Monday that 49ers quarterback Colin Kaepernick's refusal to stand for the national anthem during a game was "objectionable," but he had the right to express himself.
"I certainly don't share the views that Mr. Kaepernick expressed after the game," said White House press secretary Josh Earnest. "But we surely all acknowledge and even defend his right to express those views."
Mr. Earnest said he's confident that President Obama was aware of the athlete's behavior, but he hadn't spoken with him about it.