With campaign aides out for 'revenge,' Joe Arpaio takes sharp turn against Kelli Ward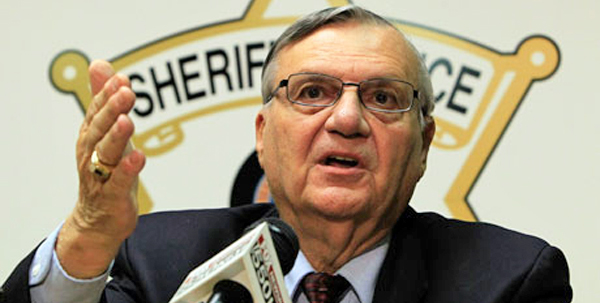 TEMPE, Ariz. — Kelli Ward's Senate campaign has a Joe Arpaio problem.
With just over two weeks until the Arizona primary election, Ward has been forced to fend off attacks from the former Maricopa County sheriff's campaign, particularly from two vengeful staffers, as the two-time Senate candidate tries to gain ground on Rep. Martha McSally, R-Ariz., the favorite to win the nomination to replace Sen. Jeff Flake, R-Ariz.
While Ward has been intently focused on McSally, Arpaio's efforts have turned into a distraction. A video released last week claimed to feature an inebriated Ward singing a Grandmaster Flash song during karaoke in 2017, complete with vulgarities. Two staffers — Dustin Stockton, Arpaio's senior strategist, and Jennifer Lawrence, the campaign's communications director — took responsibility after jumping on the campaign just over a week ago.
Ward dismissed the attacks in an interview, arguing that they are "sad" and that it reflects poorly on the legacy of Arpaio, 86.
"It's pretty sick and sad, isn't it?" Ward said in an interview at her campaign office. "It's certainly very clear that he's not ready yet to be a United States senator. What you can judge it by: His knowledge of policy and of the issues of the day, or you could judge it by the people he's chosen to surround himself with on this very important campaign."