'You People Are Suffering': Trump Laments Illegal Immigration in Dallas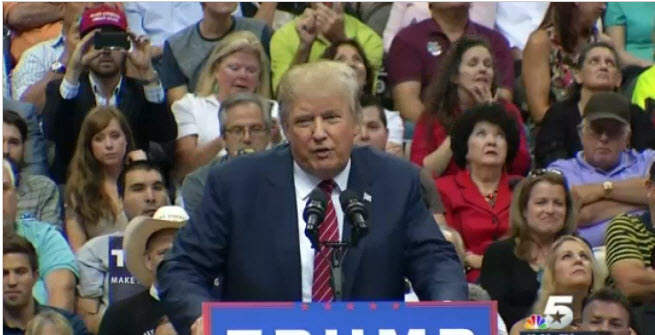 His poll numbers soaring, Republican presidential candidate Donald Trump brought his campaign to the nation's largest red state Monday for a rally in downtown Dallas.
Trump said the United States is "a dumping ground for the rest of the world" as he lashed out again at immigrants in the country illegally and promised Republican leaders he's just getting started.
An estimated crowd of 15,000 people attended the rally at the American Airlines Center, an arena official told NBC 5's media partners at The Dallas Morning News.