1 dead, 7 others hurt in Tennessee church shooting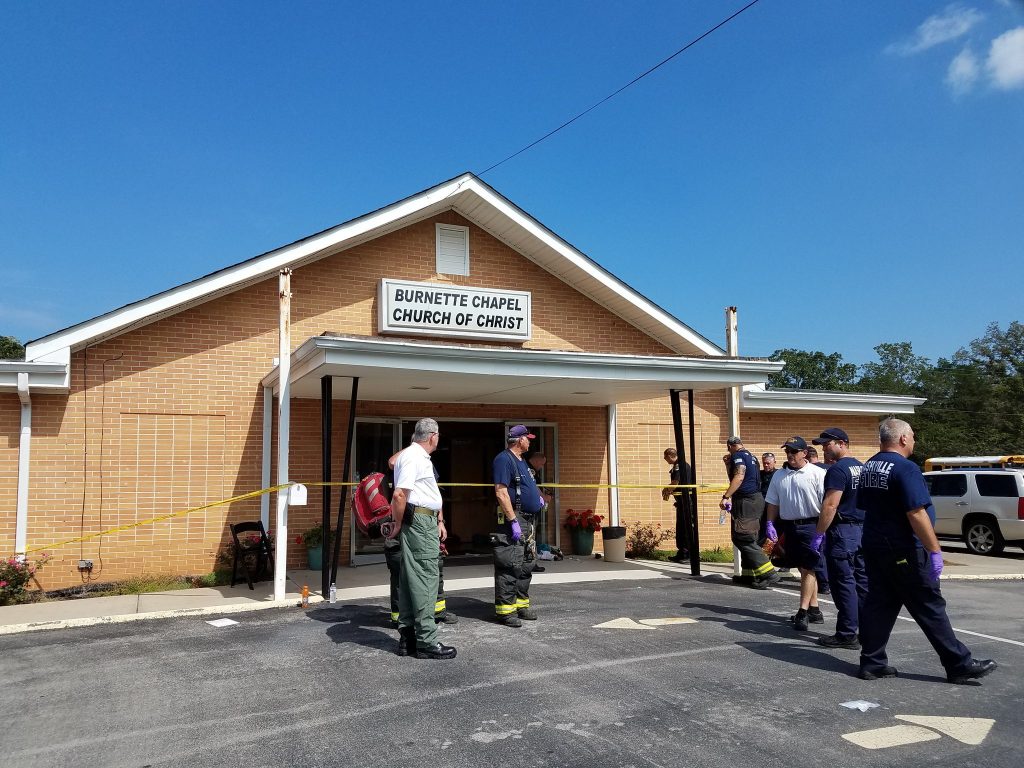 ANTIOCH, Tenn. —A masked gunman invaded a Tennessee church Sunday and opened fire, walking silently down the aisle as he shot unsuspecting congregants. At least one person was killed and seven others wounded, authorities said.
An usher confronted the shooter, who apparently shot himself accidentally in the struggle, authorities said.
Metro Nashville Police Spokesman Don Aaron said at a news conference that the gunman arrived in the parking lot as services were being let out Sunday at the Burnette Chapel Church of Christ.
Aaron says the suspect fatally shot 39-year-old Melanie Smith who was walking to her vehicle, then entered the rear of the church and six people were shot. Aaron says a churchgoer who confronted the gunman was pistol-whipped by the suspect, who then shot himself.