10 Killed, 29 Wounded In MLK Day Weekend Shootings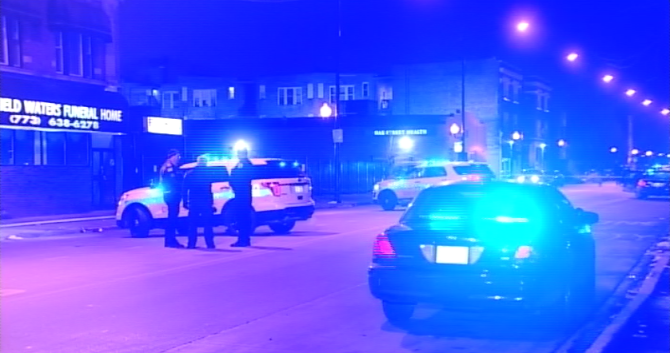 CHICAGO (CBS) — At least 39 people have been shot across Chicago over the Martin Luther King Jr. Day holiday weekend, leaving 10 dead.
The latest killing happened at 11:36 a.m. Monday in the West Side Austin neighborhood, where a vehicle pulled up to 24-year-old Allante Elmore on a porch near his home in the 4800 block of West Hubbard, and shot him repeatedly, according to Chicago Police and the Cook County medical examiner's office. He was taken to Stroger Hospital, where he died.
About 1:10 a.m., 36-year-old Marlon Pollard was standing outside in the 2200 block of West Chicago in the Ukrainian Village neighborhood when someone in a black SUV opened fire, striking him in the abdomen, face and left leg. The Evanston resident died in less than an hour at Stroger, authorities said.
Early Sunday on the Near West Side, officers responded to a call of a person down about 5:30 a.m. in the 2600 block of West Van Buren and found a man in his 30s or 40s dead at the scene with a gunshot wound to the head, according to authorities, who were still working to identify him.
About 1:15 a.m., a 34-year-old man was gunned down in the Lawndale neighborhood on the West Side.He got into an argument with someone who shot him in the chest in the 4700 block of West Polk, police said. He died at Mount Sinai Hospital, authorities said. His name has not been released.