$15 minimum wage passes; Gov. Brown plans to sign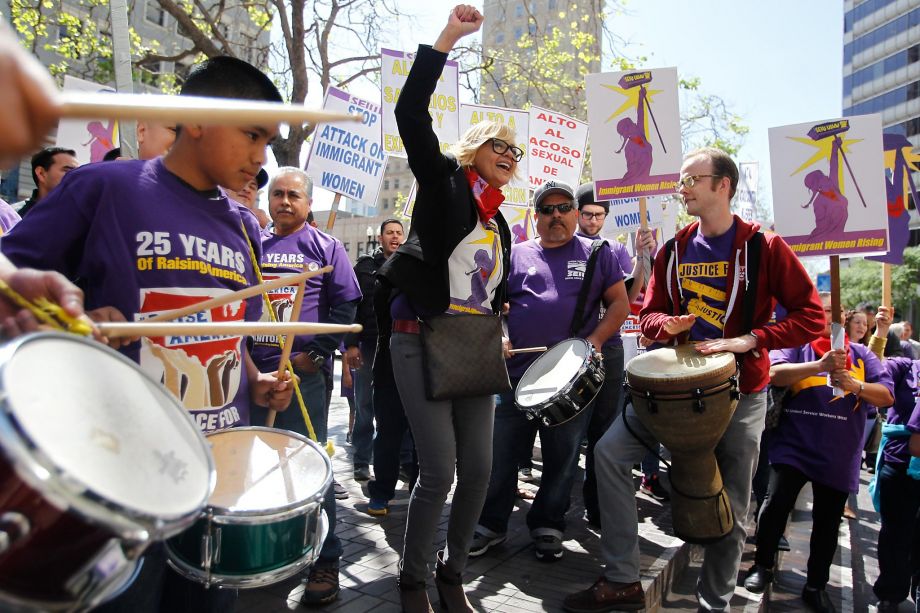 SACRAMENTO — In votes that drew cheers from low-wage workers inside and outside the state Capitol on Thursday, Democrats swiftly pushed a bill through the Legislature to raise the state minimum wage to $15 an hour by 2022.
Almost immediately, Gov. Jerry Brown announced he would sign it at a ceremony Monday in Los Angeles. The bill, SB3 by Sen. Mark Leno, D-San Francisco, drew opposition from Republicans — not one of whom voted for it in the Senate or Assembly — and business-group leaders who said it will force job cuts and higher prices for consumers.
"To suggest somehow we are going to hurt the very people we plan to help, I want to remind you where the 'Fight for 15' came from. It came from those workers," said Assemblywoman Lorena Gonzalez, D-San Diego. "I have not found one (person) who says, 'Please, just keep my wages low; I like to show up at the county offices every month to get a handout from the government.' That is not what workers want or what they deserve."
The legislative action coincided with the Cesar Chavez state holiday, and lawmakers paid tribute to the labor leader just before they voted.