48 Shot, 11 Fatally, In Christmas Weekend Shootings In Chicago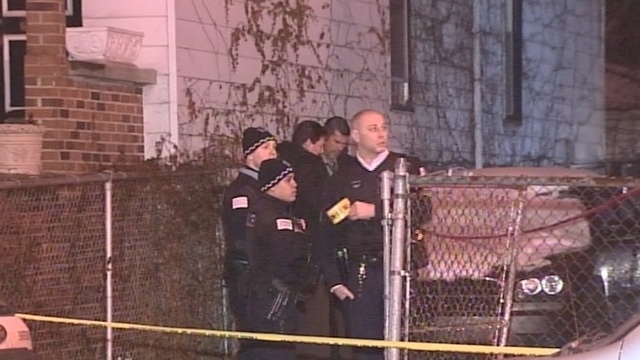 CHICAGO — Eleven men were killed and at least 37 other people have been wounded in shootings over Christmas weekend across Chicago.
The gun violence since Friday evening has surpassed the toll over the same four-day holiday last year, when 30 people were shot across the city.
The weekend's most recent homicide happened about 9:20 p.m. Sunday in an East Chatham neighborhood mass shooting that left two men dead and five others wounded, two critically, on the South Side, according to Chicago Police. People were gathered for a party on the porch of a home in the 8600 block of South Maryland when someone wearing a gray hooded sweatshirt walked out from an alley and opened fire. The shooter then ran away.
James Gill, 18, was shot in the head and pronounced dead at the scene, and 21-year-old Roy Gill III died of multiple gunshot wounds at Christ Medical Center in Oak Lawn, according to police and the Cook County medical examiner's office. A 35-year-old man suffered multiple gunshot wounds and was also taken to Christ, where he was listed in critical condition, and a fourth male shot in the body was taken in critical condition to Stroger Hospital. Also, a 27-year-old man and 21-year-old woman each suffered a gunshot wound to the leg and were taken to Stroger, where their conditions were stabilized. A 39-year-old man shot in the foot later showed up at Roseland Community Hospital. He was listed in good condition.
About 4:30 p.m., officers responded to a call of a person shot in the 2800 block of East 79th Street in the South Shore neighborhood and found 25-year-old Jamil Farley with gunshot wounds to the back, leg and head, according to police and the medical examiner's office. Farley, of the 9900 block of South Clyde Avenue, was taken to South Shore Hospital where he was pronounced dead at 4:40 p.m.