8,000 NRA Supporters Tell Rick Scott McBurney 'Unfit' to Be Judge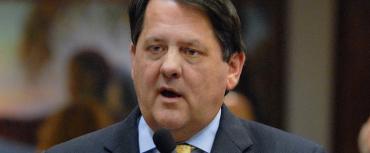 Nearly 8,000 people have emailed Gov. Rick Scott to oppose Rep. Charles McBurney's judgeship appointment after the National Rifle Association's called on its members to tell the governor McBurney is "unfit" to be a circuit court judge.
McBurney, who has represented part of Jacksonville in the Florida Legislature for the last nine years, is currently in the running to become judge of Florida's 4th Judicial Circuit. McBurney was one of 33 people to apply for two circuit judgeships in the Jacksonville-based 4th Judicial Circuit last year. The previous circuit judges could no longer serve due to mandatory retirement requirements.
Those ambitions could be seriously hindered as a result of an NRA email which urged members to write to the governor and tell him why McBurney shouldn't be selected to be a judge.
According to numbers obtained by Sunshine State News, the governor's office had received 7,931 emails opposing McBurney's judgeship while only 114 had written in his support.