A breakdown of damage, victims, and shelter information after deadly storms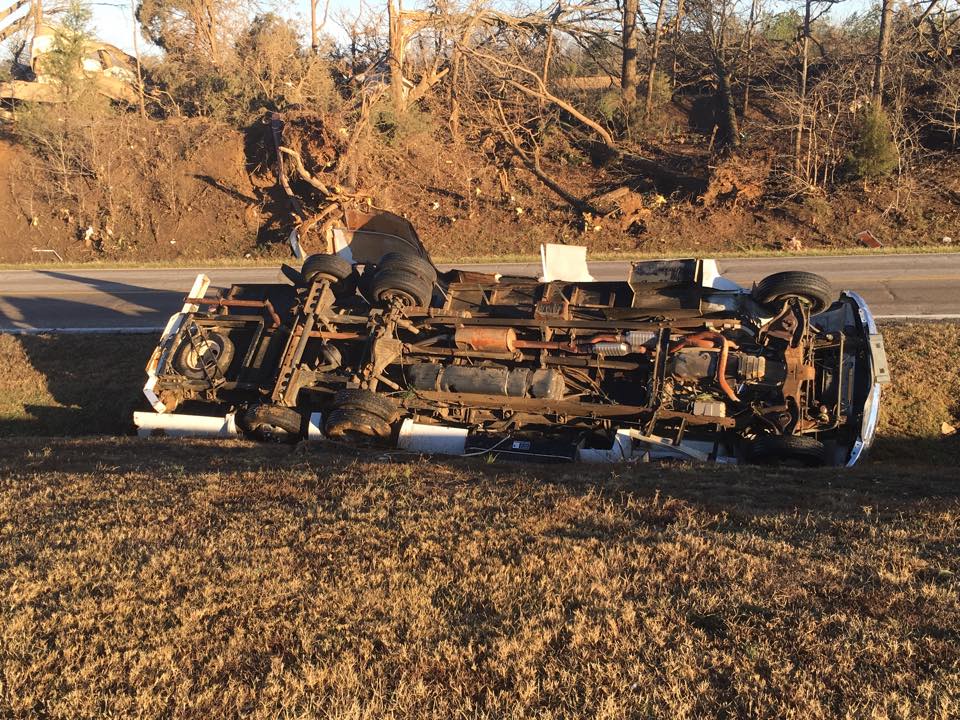 MEMPHIS, TN (WMC) – At least 11 people were killed and over 40 injured across three states in Wednesday's deadly storms, with seven of those being in Mississippi. Overall, at least 17 tornadoes touched down in the WMC Action News 5 viewing area. The hardest hit areas are Holly Springs, Ashland and Clarksdale.
The storms that ripped through northern Mississippi have been given a preliminary categorization by the National Weather Service as EF-3, leaving 151 miles of devastation in the state.
Residents across three states spent their Christmas Eve surveying damage, cleaning up debris and trying to put back the pieces of their homes and their lives right before the holidays.
The Mississippi Emergency Management Agency has confirmed seven deaths from the severe weather that began moving through the state early Wednesday. Preliminary reports indicate damage in seven counties.