'All hands on deck' as Republicans fight to keep North Carolina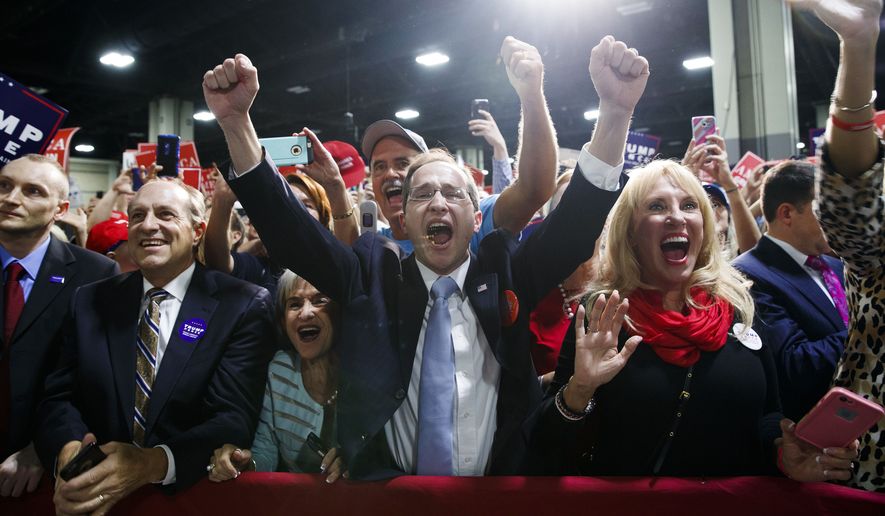 GRAHAM, N.C. — Spread out like a Burma-Shave ad, the message on a trio of roadside signs was jarring but familiar: Lock. Her. Up.
Auto body owner Danny Hulon said he can't stand the idea of Democratic nominee Hillary Clinton moving back into the White House, so he stuck the little signs along North Carolina Highway 87 to echo the mantra of Republicans who say the former secretary of state should be punished for her unauthorized use of private email and wobbly response to the attack on Benghazi, Libya, during President Obama's first term.
Mrs. Clinton is ahead of Republican rival Donald Trump by the low single digits in North Carolina, according to the latest polls, yet folks like Mr. Hulon say the battle for his swing state will go down to the wire, even if he isn't impressed by Mr. Trump's overall strategy.
"He's fighting too many people," he said Friday, as Mr. Trump held rallies in Greensboro and Charlotte.
A short drive away, the Chatham County Democrats plotted to turn doubts about Mr. Trump into wins for Mrs. Clinton and a slew of down-ballot candidates, stuffing 7,500 mailers with "blue ballots" that highlight this year's Democratic options.