An Iowa surprise: Donald Trump is actually trying to win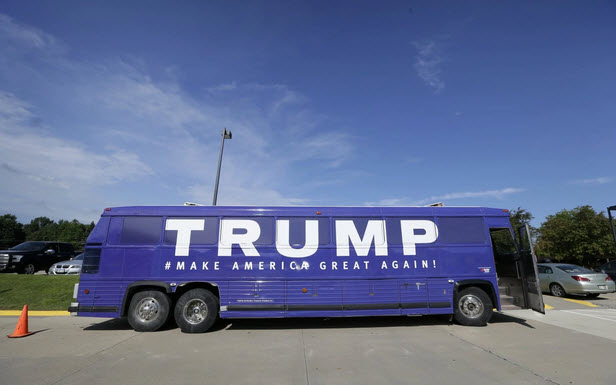 DES MOINES — For five days, the royal-blue bus rumbled through miles of cornfields alongside a popular annual bicycle trek across Iowa. It showed up at a country music concert in Cherokee and at a bacon festival in Ottumwa.
And when the hulking vehicle with thick white block letters that spell T-R-U-M-P pulled into a Wal-Mart parking lot in Fort Dodge this week, people flocked to it. It didn't matter that Donald Trump wasn't inside. The bus alone — with the "Make America Great Again" slogan extending across its sides — created an irresistible oasis of celebrity politics amid a desert of minivans and shopping carts.
"One hundred people showing up for a staffer? I've never seen anything like it," said Chuck Laudner, a veteran Iowa organizer who oversees Trump's efforts here. "They kept saying the same thing: They want something different."