Arkansas teen rejected by Marines over Confederate flag tattoo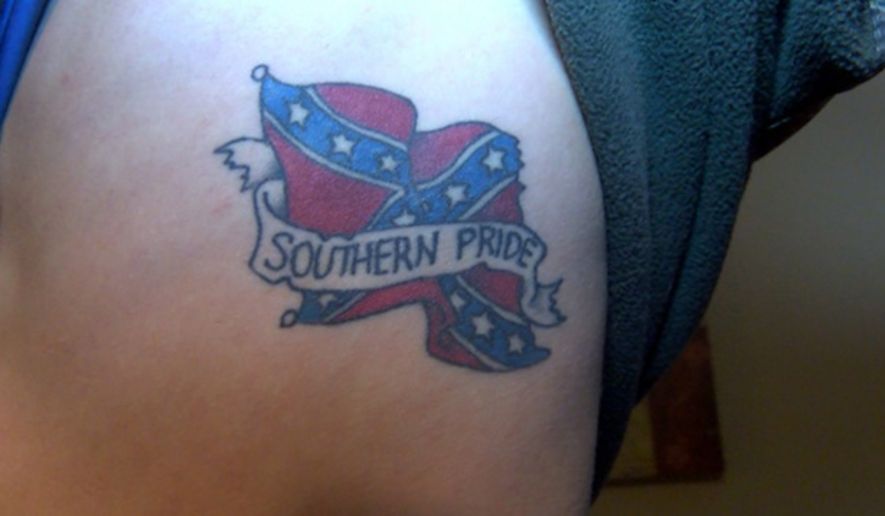 An Arkansas teen says he was turned down when he tried to join the U.S. Marine Corps because of his "Southern Pride" Confederate flag tattoo.
Anthony Bauswell, 18, of Greenbrier, Ark. shows his pride in his country upbringing with his tattoos, and to show pride in his country he walked into the Conway Marine recruiting center Monday to enlist.
When he showed the recruiter his body art, he was automatically disqualified from service.