Atlanta City Council cuts penalties, jail time for some pot possession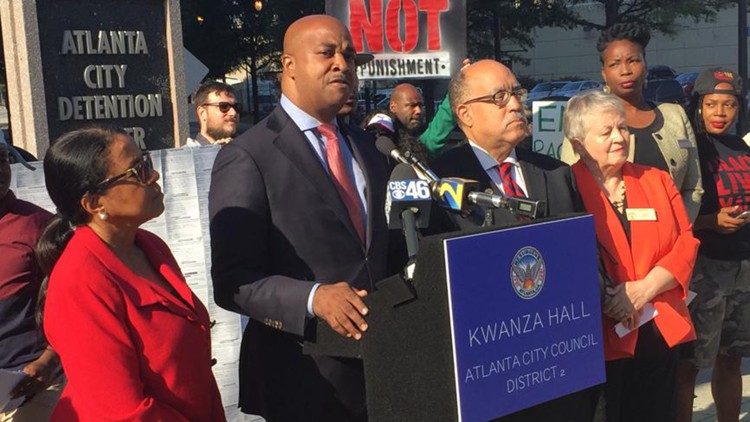 The Atlanta City Council on Monday unanimously passed legislation eliminating jail time and reducing penalties on possession of small amounts of marijuana, but not before mayoral candidates got into heated debates and backers of the bill became rowdy.
The legislation, which was resurrected in September after spending months in committees because of concerns it might send the wrong message, brings Atlanta closer to other large cities across the nation that are either lessening penalties on pot or decriminalizing it all together as Americans' opinion on the drug evolves.
It will reduce the financial penalty for possession of one ounce or less from up to $1,000 to a maximum of $75. Jail time, currently six months for possession, would be eliminated for an ounce or less.
Kansas City, Dallas, St. Louis, Pittsburgh and Nashville are among a growing number of cities that have passed various laws in the past few years allowing residents to possess, grow or share certain amounts of pot without going to jail. They follow the decriminalization of the drug in states such as Colorado, Washington, Oregon and California and in the nation's capital, though cannabis is still illegal federally.