Baltimore mayor says she won't seek re-election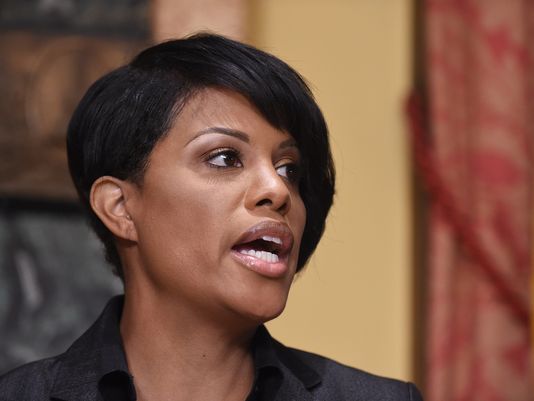 BALTIMORE — The mayor of Baltimore, who became the face of the city in the wake of the violence after the death of Freddie Gray, announced Friday that she would abandon her re-election bid to instead focus on governing and spend more time with her family.
The announcement from Stephanie Rawlings-Blake comes nearly five months after Gray's death and just days after officials said they would pay his family $6.4 million to settle civil claims over the spinal injury that lead to his death while in police custody.
Rawlings-Blake, 45, is a rising star in Democratic politics. She is the secretary of the Democratic National Committee. At age 25, she became the youngest person elected to the Baltimore City Council, then she became the president of the council. She was sworn in as mayor when her predecessor, Sheila Dixon, resigned in 2010 after being convicted of embezzlement. Rawlings-Blake was elected to a full term in 2011. She had about 52% of the vote in the Democratic primary.