Ranks Of Homeless Veterans Swell In LA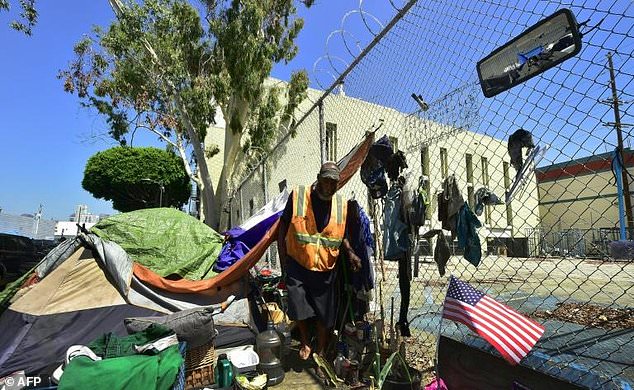 Kendrick Bailey is standing outside the tent he has pitched on a filthy sidewalk in downtown Los Angeles and points to the American flag he served proudly during the Vietnam War.
'I didn't have education back then,' says Bailey, recalling his time in combat. 'So most of us shot guns. Sometimes you could see people get shot by guns. It was horrible.'
Bailey, who is in his sixties, is among an ever-growing population of veterans in Los Angeles who face challenges readjusting to civilian life and eventually become homeless.
'I never had a job,' he says, standing in the searing California sun on a recent day and struggling to explain his predicament.
Though friends initially would offer their couch, he said he quickly overstayed his welcome and got sucked into the same vicious circle facing many veterans who struggle with PTSD, unemployment, alcoholism, family issues, and end up on the street.