Bikini baristas turn men into Harvey Weinsteins, Washington city claims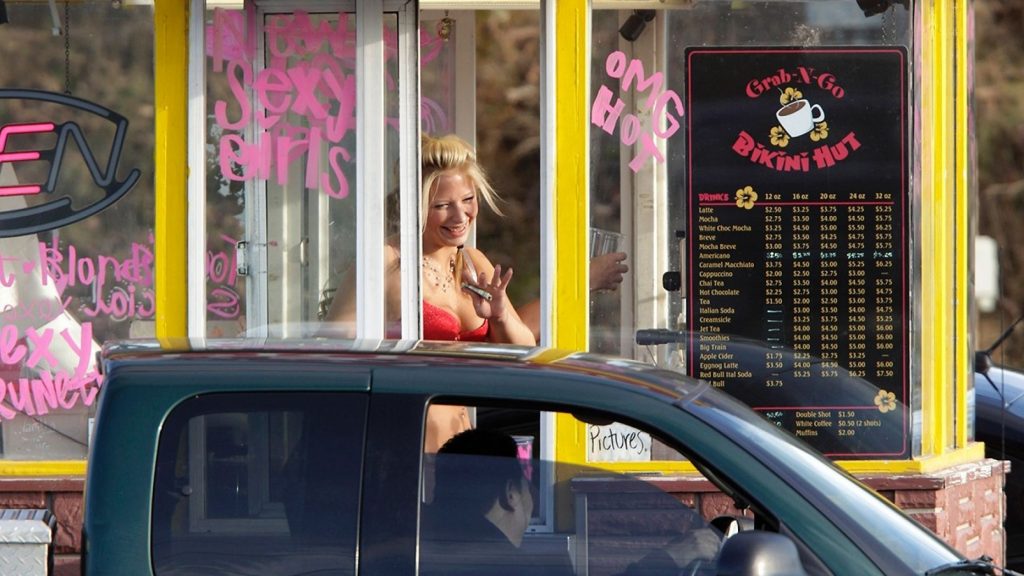 It's a battle of shirts versus skins.
Baristas, whose uniforms consist of bikinis, are heading to federal court on Tuesday to argue that their First Amendment rights have been violated by the suit-wearing officials in one Washington city who implemented two ordinances aimed at putting a lid on the coffee business.
Two recent directives, which were passed in August but have a moratorium in place until the baristas' lawsuit is settled, tighten the city's regulations on what constitutes lewd behavior and institutes a dress code that bans employees from wearing bikinis or showing too much bare skin. The laws are just the final straw in a years-long battle against bikini baristas stands.
"The Constitution doesn't allow the government to regulate the content of speech because the government disagrees with it," Derek Newman, an attorney representing one of the baristas, told the Seattle Times. "If the First Amendment was so limited, NFL players kneeling during the national anthem to protest police brutality would not be protected expression because the president interprets this as anti-American sentiment."