Bill Nelson, Rick Scott Running Neck and Neck in 2018 Senate Race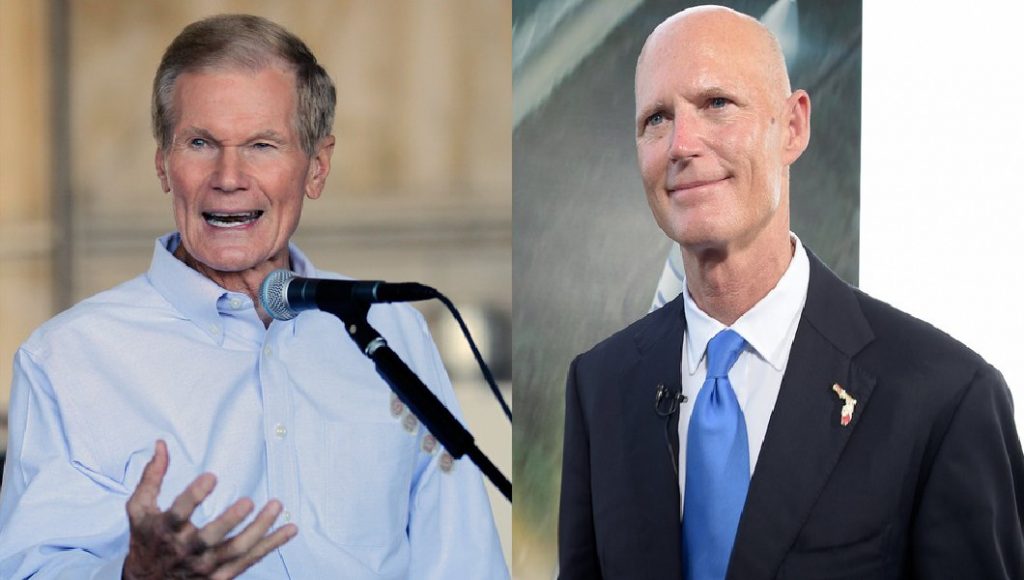 With a year out until the 2018 elections, U.S Sen. Bill Nelson, D-Fla., is in a dead heat with Gov. Rick Scott, who is expected to challenge him next year in what is expected to be one of the top Senate races in the nation.
The University of North Florida (UNF) released a new poll on Tuesday morning showing Nelson taking 37 percent with Scott right behind him at 36 percent while 7 percent back other candidates and 20 percent are not sure. Back in February, UNF released a poll showing Nelson up 44 percent to 38 percent.
"Like most statewide races in Florida, the senate race between Nelson and Scott is going to be too close to call all the way until Election Day," said Michael Binder, the faculty director of the Public Opinion Research Lab at UNF.
Both candidates have nailed down the party base as Nelson takes 66 percent of Democrats and Scott pulls in 68 percent of Republicans. Nelson has a slight lead with voters outside the major parties getting 32 percent of them while 28 percent back Scott but 31 percent of them remain undecided and 9 percent prefer other candidates.