Billionaire Peter Thiel considering a run for governor of California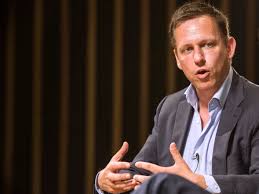 Silicon Valley billionaire and outspoken Donald Trump supporter Peter Thiel is considering a bid to run for governor of California in 2018, according to a report in Politico.
According to the publication, those in communication with Thiel say that a bid is unlikely, but added that he has yet to explicitly rule it out. Thiel has been discussing the prospective bid with a small circle of advisers that include Rob Morrow, who has worked at Thiel's hedge fund Clarium Capital.
Thiel founded PayPal, was Facebook's first professional investor, and sits on its board. He is worth an estimated $2.7 billion. He also is one of the president-elect's most prominent supporters.