Boston march against hate speech avoids Charlottesville chaos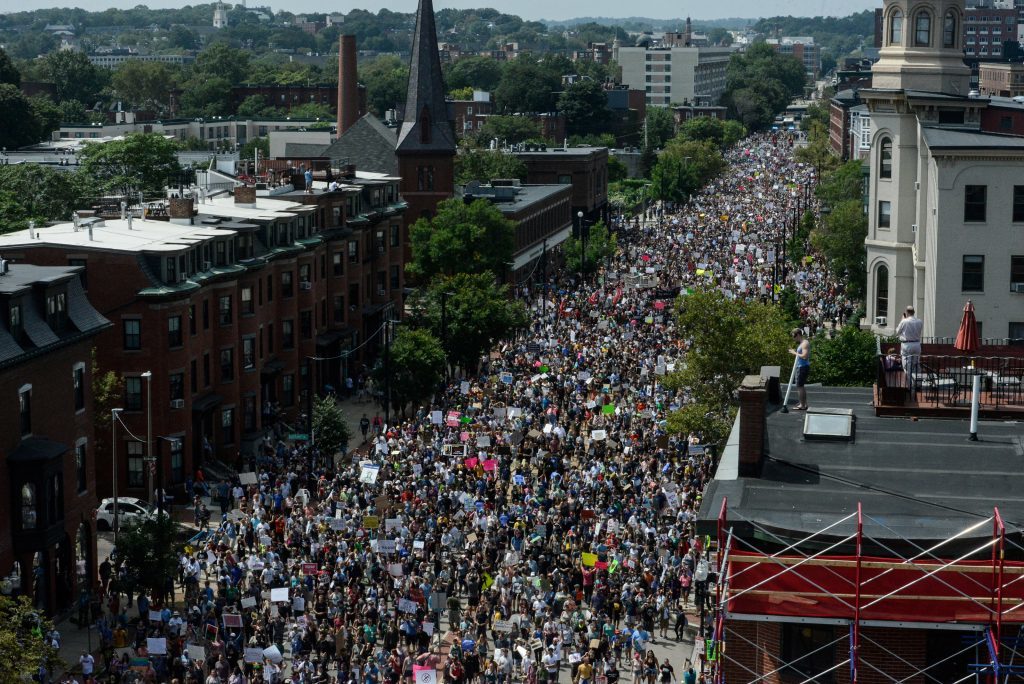 BOSTON (Reuters) – Tens of thousands of people took to the streets of Boston on Saturday to protest a "free speech" rally featuring far-right speakers a week after a woman was killed at a Virginia white-supremacist demonstration.
Rally organizers had invited several far-right speakers who were confined to a small pen that police set up in the historic Boston Common park to keep the two sides separate. The city avoided a repeat of last weekend's bloody street battles in Charlottesville, Virginia, where one woman was killed.
Police estimated that as many as 40,000 people packed into the streets around the nation's oldest park.
Officials had spent a week planning security for the event, mobilizing 500 police officers, including many on bikes, and placing barricades and large white dump trucks on streets along the park, aiming to deter car-based attacks like those seen in Charlottesville and Europe.