Calif. Budget Plan Boosts Spending but Democrats Seek More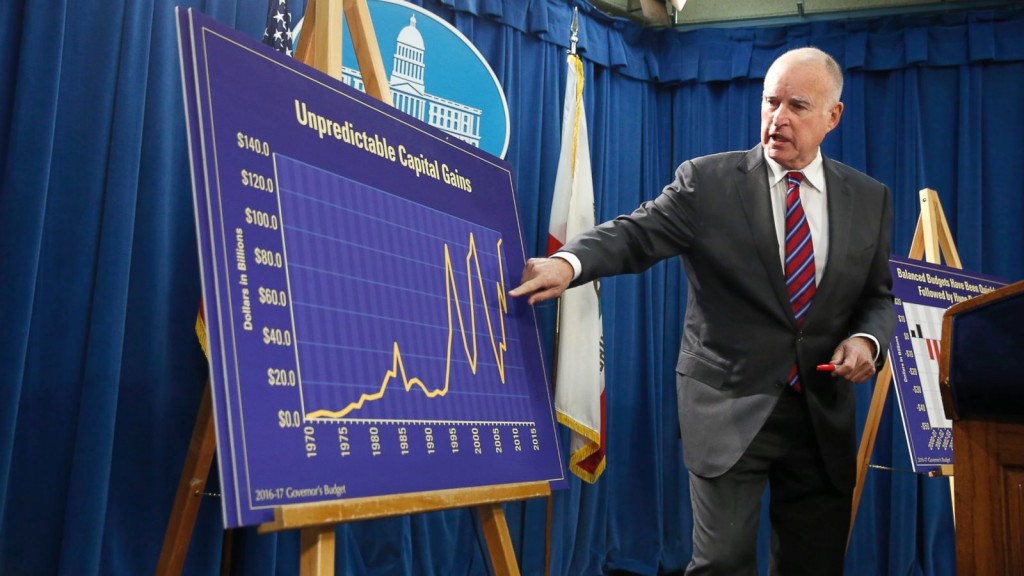 On its face, Gov. Jerry Brown's proposed $122.6 billion California budget plan would seem to please Democratic interests by pumping billions of new dollars into public schools, health care for the poor and public infrastructure, even as it bolsters the state's rainy day fund.
Brown touted his income tax credit for the poor, a cost-of-living increase for the elderly, blind and disabled and more funding for universities and colleges when he laid out his general fund plan Thursday. He also urged fiscal prudence, calling for the state to put $2 billion more than legally required into its rainy day fund, bringing it to $8 billion by the end of fiscal 2016.
"You've got to plan for the down and level that out," Brown said at a news conference, pointing to a chart showing the state's boom-and-bust revenue history. "That's what I'm trying to do in the budget."