California governor compares Trump supporters to cave-dwellers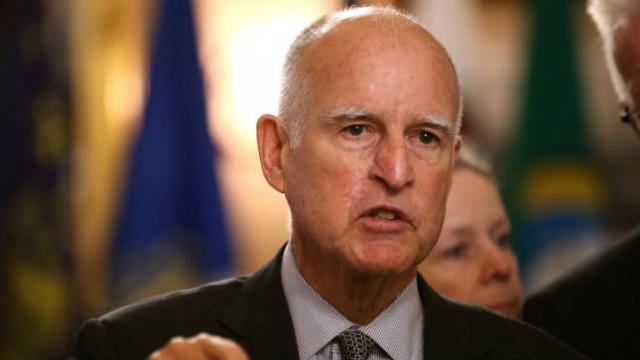 California Gov. Jerry Brown (D) ripped President Trump for his recent remarks on North Korea and compared Trump's supporters to "people who dwell in deep, dark caves."
Speaking at a climate change event in New York City, Brown criticized Trump for his weekend tweet aimed at North Korean leader Kim Jong Un.
"Everything he's doing is … stupid and dangerous and silly. I mean, come on, really, calling the North Korean dictator 'Rocket Man'?" Brown said, according to Politico. "He is accelerating the reversal through his own absurdity."
Brown also mocked supporters of Trump, saying they most resemble "troglodyte[s]."
"You should check out the derivation of 'Trump-ite' and 'troglodyte,' because they both refer to people who dwell in deep, dark caves," Brown said.