California Senate approves 'sanctuary state' bill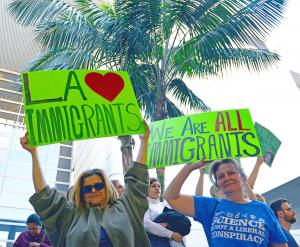 April 4 (UPI) — The California Senate passed a bill barring local and state law enforcement from helping federal immigration enforcement.
Approval of the bill is seen as defiance of President Donald Trump's immigration policies.
Senate Bill 54, the "sanctuary state" bill, was passed by a 27-12 vote along party lines on Monday evening, with Democrats supporting the measure and Republicans s opposing it. The bill will go to the State Assembly, where Democrats hold a majority, and if approved, to Democratic Gov. Jerry Brown.
Senate President Pro Tem Kevin de Leon, who introduced the bill, called its passage a "rejection of President Trump's false and cynical portrayal of undocumented residents as a lawless community."