Candidates seek to represent districts they don't live in: 'I don't think a lot of voters even know'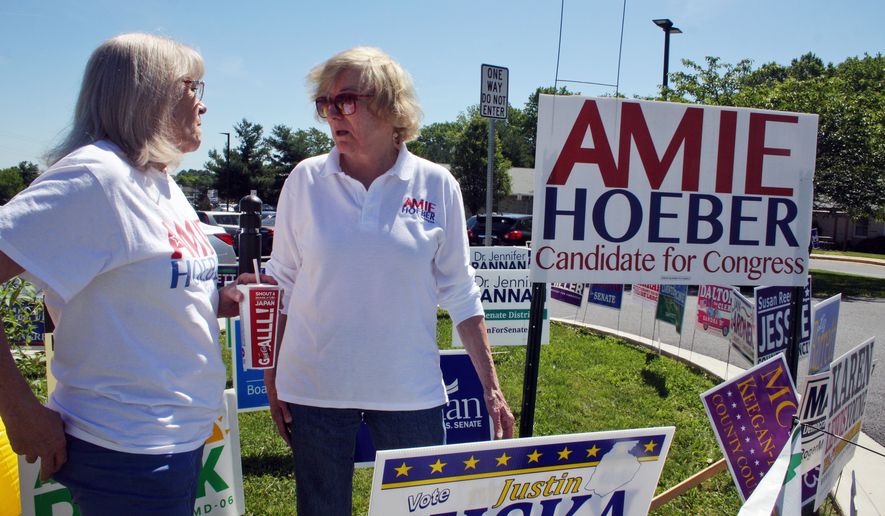 For voters in Maryland's 6th Congressional District, it's proving difficult to find representation right at home.
Four candidates are vying for the seat Tuesday, but only one of them, Libertarian Kevin Caldwell, lives in the 6th District's jigsaw piece of Western Maryland.
Neither the Republican nor Democratic nominee is a resident — nor, for that matter, is Rep. John Delaney, the Democrat retiring from the seat.
"It's sort of a joke that when you say you live in Maryland people will often say, 'Where are you really from?' " said Paul Ellington, a spokesman for Republican Amie Hoeber. "So in those areas close to D.C., it's not a hindrance. In some of the other areas, however, there have been questions."