Celebrities call for removal of Confederate emblem from Mississippi flag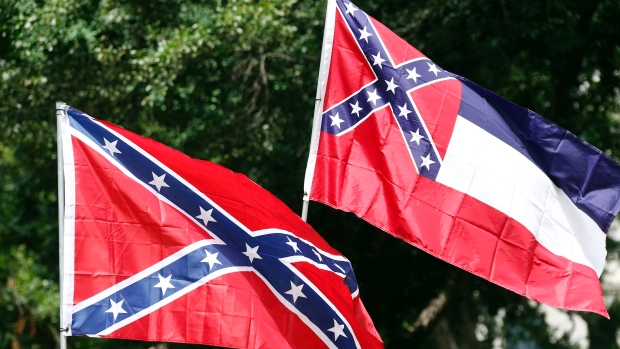 A Confederate battle is brewing in Mississippi.
A cadre of athletes, authors, actors, musicians, business leaders and judges signed a letter calling for the removal of the Confederate insignia from the state's flag. The letter appeared in a full-page ad in Sunday's Clarion-Ledger newspaper.
Mississippi's state flag features three stripes, of red, white and blue, with the Confederate emblem in the top left corner.