Charlotte sued for using tear gas against protesters following killing of Keith Lamont Scott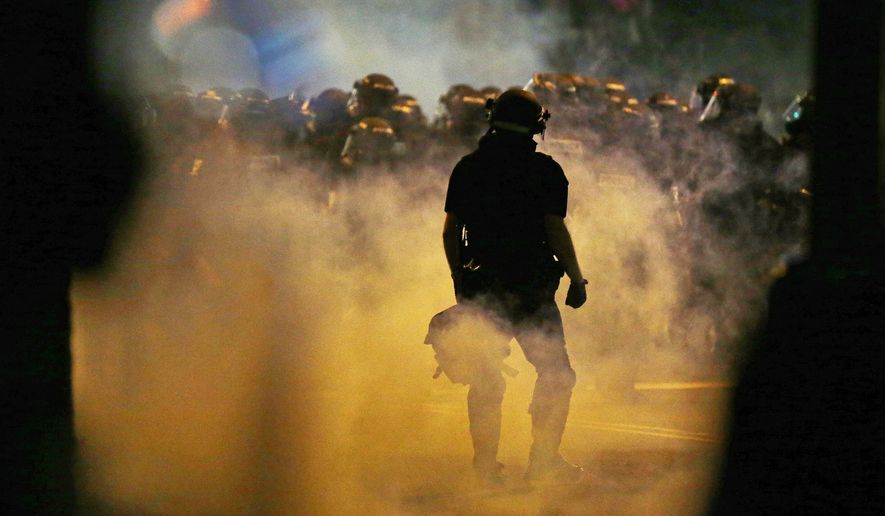 Seven Charlotte, N.C. residents sued the city and its police department Friday over local law enforcement's use of tear gas during protests held last month following the fatal officer-involved shooting of Keith Lamont Scott.
Attorneys for the plaintiffs filed the 21-page complaint in federal court late Friday a month and a day after Scott, 43, was shot and killed by a member of the Charlotte-Mecklenburg Police Department in a parking lot near the the University of North Carolina.
The lawsuit says the plaintiffs all participated in peaceful protests held in the wake of Scott's passing, but are fearful of becoming involved in future demonstrations because of treatment they endured at the hands of police.
"Plaintiffs have engaged in speech, association, and protest on the streets, sidewalks and medians of Charlotte — traditional public fora where individuals' First Amendment rights are at their zenith. Unfortunately, this exercise of constitutional rights has been met with a military-grade assault on protesters' bodies and rights," the attorneys wrote in Friday's filing.
Protesters who attempted to exercise their constitutionals rights were subjected to being shot with tear gas, pepper spray and rubber pullets, as well as physical and verbal abuse from the police that has caused persistent problems, according to the lawsuit.