Chicago pledges $1 million fund to protect 'anxious' immigrants from Trump deportations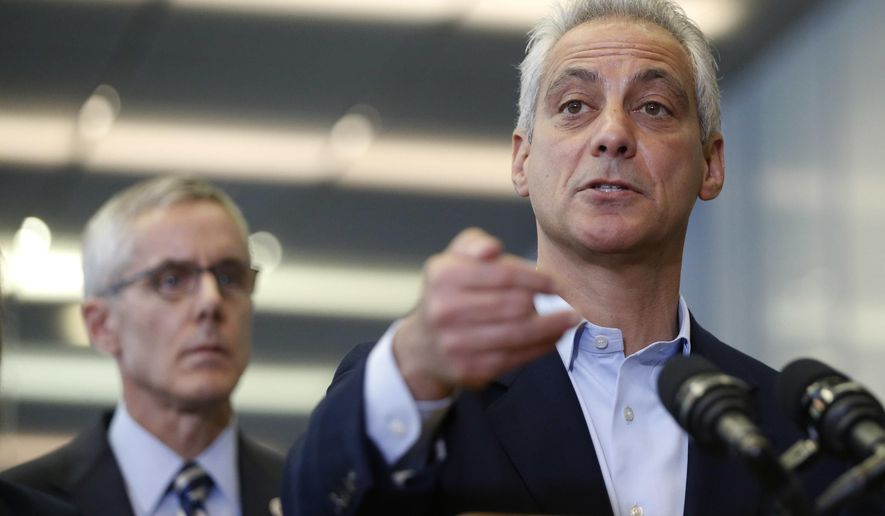 Chicago will use $1 million leftover from a tax rebate program to defend immigrants there from any deportation efforts undertaken by President-elect Donald Trump, Mayor Rahm Emanuel's office said Friday.
"Chicago has a proud history of diversity and inclusion, and my administration will do everything in our power to ensure that immigrants remain safe, secure and supported," Mr. Emanuel, a Democrat, said in a statement Friday. "Because the election has created anxiety and uncertainty, we've created a legal fund to help ensure immigrants and refugees have access to legal guidance," the statement said.
In partnership with the National Immigrant Protection Center, the mayor's office said the fund will initially be bankrolled with money that had been set aside for a property tax rebate program. City Hall had reserved $20 million to be allocated to eligible homeowners, but nearly $19 million remained unclaimed this week, the Chicago Sun-Times reported.
Roughly 150,000 individuals living in or around the Windy City lack legal permanent resident status, according to the National Immigrant Justice Center.
With Mr. Trump having threatened to deport potentially millions of illegal immigrants upon taking office, Mr. Emanuel's office said the center will be able to provide legal consultations and representation to approximately 3,000 residents using the newly established legal protection fund.