Christie seeks New Hampshire comeback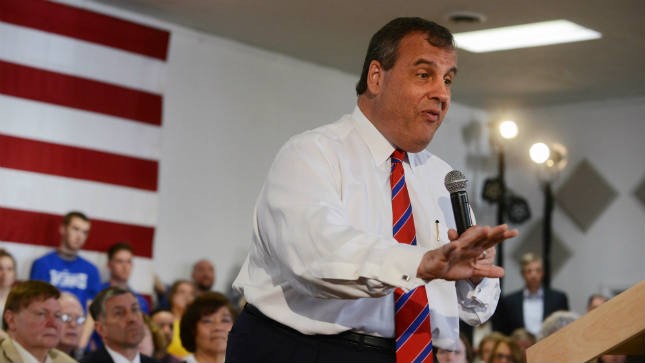 Chris Christie on Tuesday sought to revive his flagging presidential prospects by unveiling a new economic plan in New Hampshire that would cut taxes and slash federal regulations.
"I am here today because the next president of the United States must have a specific plan to restore growth to America's middle class," Christie said during an hour-long speech at the University of New Hampshire at Manchester.
The New Jersey governor said his plan would achieve 4 percent economic growth, in part by reducing the number of tax brackets from six to three and lowering the top rate for individuals to 28 percent. He also proposed reducing the bottom tax rate to "single digits" and cutting the corporate tax rate from 35 to 25 percent.
The Republican also proposed putting a freeze on new corporate regulations, reducing the costs companies take on to hire new employees and enacting broad energy and education reforms that would provide the middle class with "growing wages and growing opportunity."