Collins: 'I just felt that I couldn't walk away' from Senate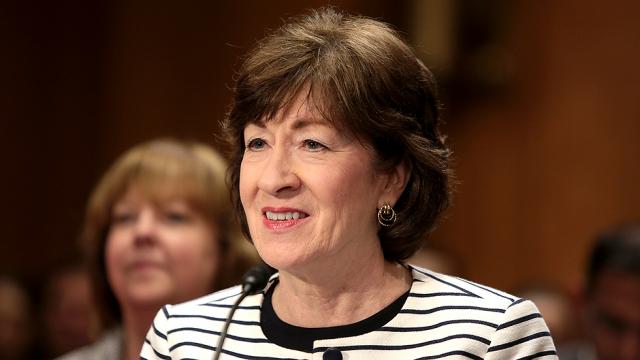 Sen. Susan Collins (R-Maine) said Sunday she decided against running for governor of Maine next year because she felt there was still an important role for her to play in the Senate.
"I looked at all that is going on in Washington today. The issues that we're dealing with are so consequential. I do play a key role as being one of those senators who can work across the aisle and actually get things done," Collins told host Kasie Hunt on MSNBC's new show "Kasie DC," which premiered on Sunday.
"And I just felt that I couldn't walk away even though it's a very difficult and troubled time in Washington," the Republican lawmaker continued.
Collins said she entertained the idea of a gubernatorial run "for many reasons," pointing to her friends and family.