Colorado Business Turned Me Away Because of Trump Support, Woman Says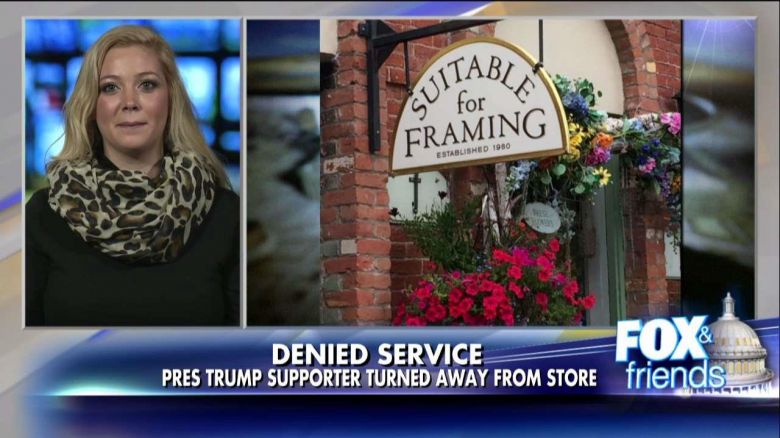 A Colorado frame shop refused to serve a customer who brought in her pictures and memorabilia from President Trump's inauguration.
Katie Richter told "Fox & Friends" that she took her items to Suitable For Framing in Aspen, Colo.
Richter said she was looking down at her items and asking the clerk which frames and products would be best to preserve her keepsakes.
She heard the clerk say they could not help her with the request, and Richter asked whether it was because of her political beliefs.
"I was a little befuddled," Richter said, describing the moment the clerk confirmed her suspicion.