Conn. governor says he'll ban gun sales to people on federal watch lists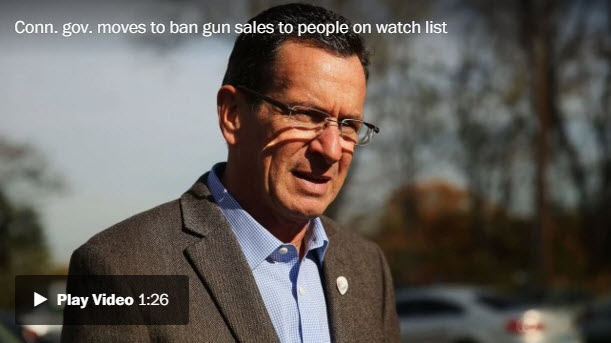 The governor of Connecticut announced Thursday that he intends to make his state the first in the nation to ban firearms purchases for people on federal watch lists, echoing President Obama's call for such a measure after the recent spate of terrorist attacks.
Gov. Dan Malloy (D) said he plans to sign an executive order requiring Connecticut State Police to cross-reference the names of anyone seeking a gun permit with databases such as the no-fly list or the terrorism watch list. Anyone on the lists would be denied permission to buy a range of firearms, and those with existing permits would have them revoked.
"Like all Americans, I have been horrified by the recent terrorist attacks in San Bernardino and Paris," Malloy said in a statement. ". . . I am taking this common sense step with this executive order simply because it's the right thing to do. It's the smart thing to do. If you can't fly without clearing government watch lists, you shouldn't be able to buy a gun."