Corker Ends the Suspense, Won't Seek Reelection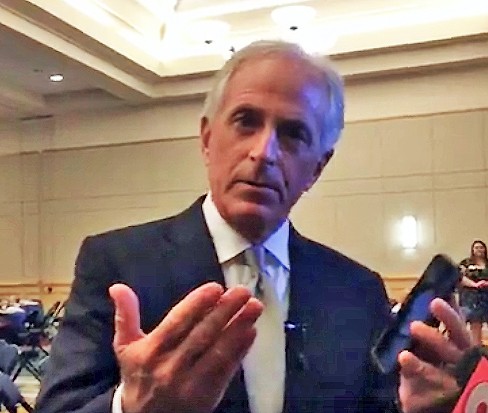 The junior of Tennessee's two high-profile U.S. Senators, Bob Corker, resolved the long-running suspense about his 2018 intentions on Tuesday with a formal announcement that he will not be seeking reelection.
The Senator's announcement made no reference to any alternative political plans for the future, though there has been a good deal of conjecture over the years that, whatever he chose to do about reelection, he has considered making a run for the Presidency at some point.
Corker's only reference to the future was in a portion of the statement averring that "the most important service I have to offer our country could well occur over the next 15 months, and I want to be able to do that as thoughtfully and independently as I did the first 10 years and nine months of my Senate career."
That, of course, seems to cover only the remaining portion of his most recent Senate term, his second, which will end at the close of 2018.