County fair in southern Maryland bans Confederate flag, citing safety concerns: Report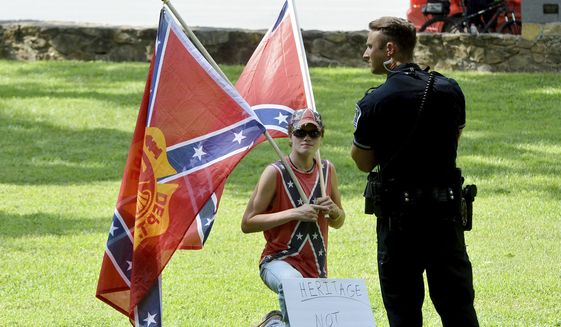 Organizers for the Charles County Fair in southern Maryland have banned the Confederate battle flag from display at the upcoming festival, citing safety concerns, WTOP Radio in the District of Columbia, is reporting.
At issue was the annual display of the banner by the Sons of Confederate Veterans, something that had led to complaints by some fairgoers,
"The flag will not be flown. No symbols of the Confederacy will be on the fairgrounds, not for sale or display," said the president of the fair's board of directors, J.T. Hindle.
"We wanted the safety for our fairgoers while they were here, while they were getting here and while they were leaving," explained Mr. Hindle.