Court Rules Pro-Life Views Are "Patently Offensive," Bans Choose Life License Plates in New York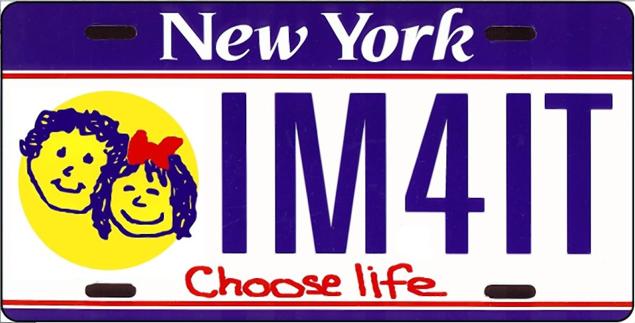 A federal appeals court has issued a ruling banning Choose Life license plates in New York state and claimed in its decision that pro-life views are "patently offensive." The court issued ruling in The Children First Foundation v. Fiala, which rejects a pro-adoption group's application to sponsor a "Choose Life" specialty plate with the New York Department of Motor Vehicles.
The appeals court ruling overturned a lower court decision upholding the right of drivers in New York to purchase the pro-life plates.
As the Daily Caller reports:
A new decision by the Second Circuit Court of Appeals holds that New York's state government has the right to ban "Choose Life" license plates on the grounds that such a statement is "patently offensive."
The dispute stems from a now-suspended program offered by New York's Department of Motor Vehicles (DMV) which allowed private organizations to create custom license plates. If drivers purchased the plates, the purchasing price was split between the DMV and the non-profit.