Cruz Campaign Outmuscles Trump in 34-Delegate Colorado Sweep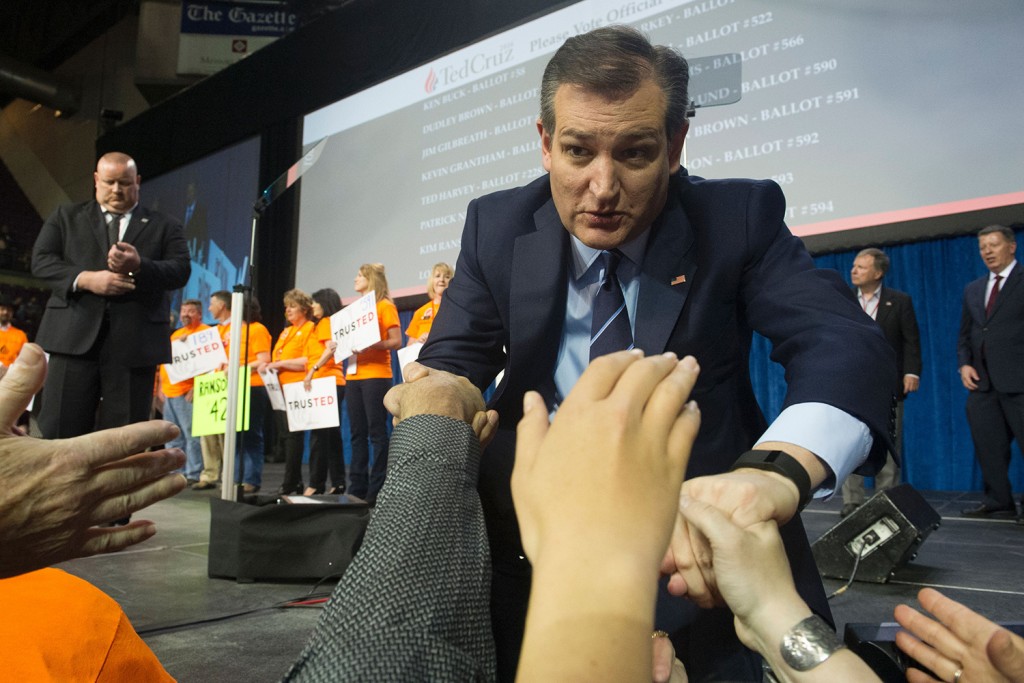 Ted Cruz swept the Republican National Convention delegate selection process in Colorado, displaying a strong grassroots organizational effort and greater popularity among the western state's most committed party activists.
The showing from the junior senator from Texas highlighted Donald Trump's lack of a robust national political organization, a problem that could doom the Republican front-runner and political novice at the party's national convention in July.
Delegates backing Cruz won all of the slots for participation at the national convention in Cleveland, with the final 13 being selected at the end of a day-long convention Saturday in Colorado Springs. That gave Cruz 34 delegates in the state.
"You all have been a part of something incredible that has happened over the last three weeks," Cruz told more than 5,000 party activists at the convention earlier on Saturday as he reflected on recent victories in Utah and Wisconsin as well as Colorado.