CT Budget Slashes $350 Million, Cuts 2,500 Job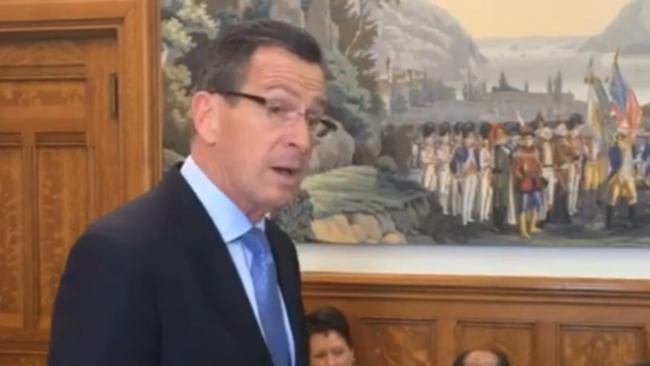 HARTFORD — Gov. Dannel P. Malloy released a revised budget Tuesday afternoon that closes the remaining gap of an updated $922 million deficit projected for the next fiscal year by eliminating 2,500 state positions and cutting spending for hospitals, children and education.
Malloy says he was forced to offer an updated, revised fiscal plan because the legislature's budget and tax committees filled only about two-thirds of the budget hole – leaving more than $350 million that must be cut.
The far-reaching reductions affect nearly every aspect of services provided by state government. Among other cuts, Malloy's plan would reduce education cost-sharing funding for cities and towns by $43 million, cut nearly $50 million in supplemental funding for hospitals, reduce charter schools by $2 million and save $5.3 million by cutting Medicaid rates by 10 percent for dental services for children. The plan includes no new tax increases.
"We have an obligation as elected officials to tackle the full scope of our challenge," Malloy said. "That means we must align our spending with the revenue we actually have, not the revenue we wish we had. Our expectations need to change – we cannot afford to fund everything we always have. And we need to change the way we budget."