Cuomo confidantes hit with corruption charges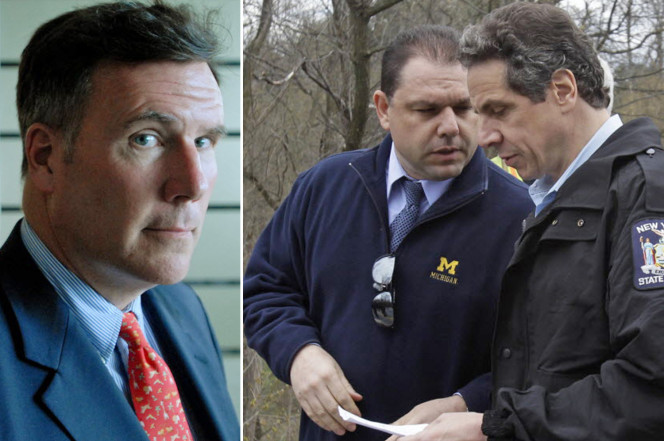 Federal charges were filed Thursday against nine people connected to Gov. Andrew Cuomo's upstate development projects, including his former top aide, Joseph Percoco, and his longtime family confidante, Todd Howe, prosecutors announced.
"We allege that Joseph Percoco, the former deputy executive secretary to the governor and therefore one of the most powerful people in all of New York, was on the take," Manhattan US Attorney Preet Bharara said when he announced the charges.
Seven others also were charged in the alleged bribery scheme tied to a slew of state-funded upstate development projects — including the so-called Buffalo Billion economic plan, according to a criminal indictment unsealed in Manhattan federal court.
SUNY Polytechnic Institute President Alain Kaloyeros was among those named in the 80-page indictment in connection with fraudulently awarding hundreds of millions of dollars in state contracts and other official state business, the documents allege.
"In each case, the bids were rigged and the results were preordained. Companies got rich and the public got bamboozled," Bharara said. "Today's charges shine a light on yet another sordid side of the show-me-the-money culture that has so plagued Albany.