Dallas 'Dreamer' arrest puts scare in immigration-rights community…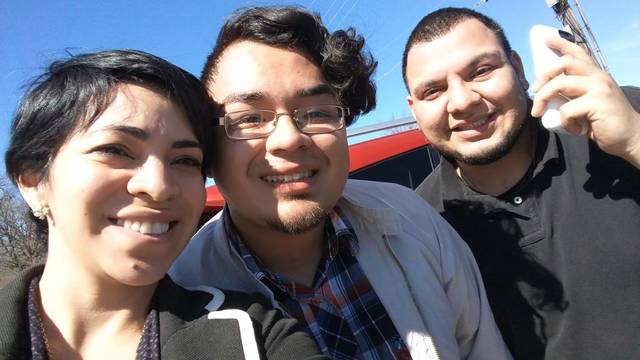 A 25-year-old "Dreamer" was arrested for traffic warrants Tuesday night in Richardson, sparking fears among the immigration-rights community that he would be placed on an ICE detainer.
Edwin Romero was released shortly after 1:30 p.m. Wednesday from the Richardson Jail after U.S. Immigration and Customs Enforcement declined to put a criminal hold on him, a police spokesman said.
An ICE hold, or detainer, refers to an official request from ICE to a local law enforcement agency that ICE be alerted before a person in custody is released so that ICE can then take over custody, according to the Washington, D.C.-based American Immigration Council. The detainer is a tool used to identify potentially deportable individuals who are housed in jails or prisons nationwide.
Romero's friends took to social media to spread word of his arrest as lawyers worked to find more information. Attorneys with RAICES, a Texas nonprofit that assists immigration detainees, activated efforts to help Romero, a University of Texas at Dallas student who works for an animal clinic and volunteers in the community.
Richardson police Sgt. Kevin Perlich said Romero was arrested Tuesday at 10:43 p.m. He was stopped for an expired registration, Perlich said, and police were notified that he had regional warrants for non-moving violations.