Dane County judge strikes down Wisconsin Right-to-Work law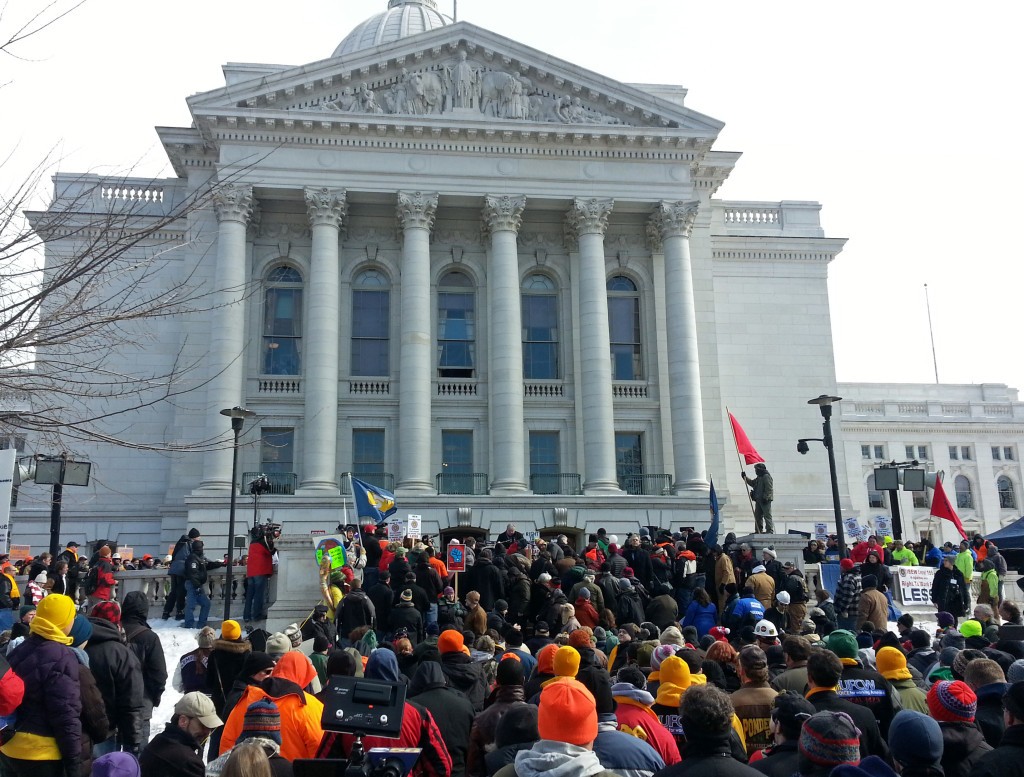 More than a year after Wisconsin became a right-to-work state, a Dane County judge has overturned the law.
The decision released Friday comes out of a lawsuit filed by the Wisconsin AFL-CIO and other unions, which argued the law signed in March of 2015 amounts to an unconstitutional taking of property. Right-to-work laws prohibit companies from making union membership a condition of employment, although unions argue they still have to represent those who choose not to pay dues in negotations. In his decision, Dane County Circuit Judge William Foust agreed with that reasoning.
In a statement, Wisconsin Attorney General Brad Schimel said "We are extremely disappointed that the Dane County Circuit Court struck down Wisconsin's right-to-work law, but we are confident the law will be upheld on appeal."
In a statement, Governor Scott Walker said "We are confident Wisconsin's freedom-to-work law is constitutional and will ultimately be upheld."