Darryl Glenn surprises Colorado GOP Senate field at state convention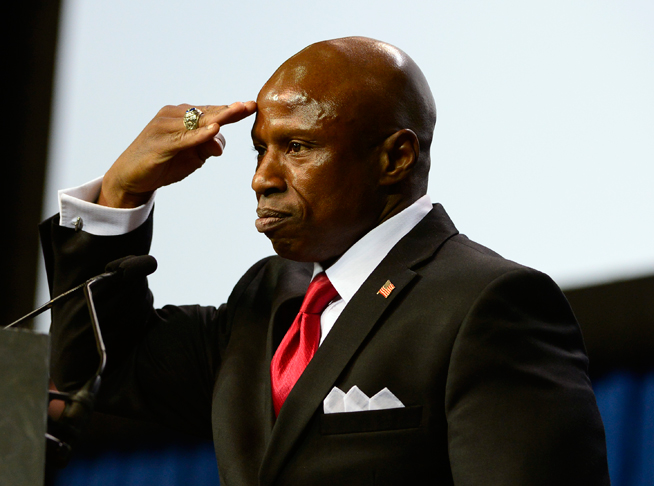 COLORADO SPRINGS — In a major upset that upended the U.S. Senate race, El Paso County Commissioner Darryl Glenn emerged from the state Republican Party convention Saturday as the only candidate to win a slot on the party's primary ballot.
State Sen. Tim Neville, R-Littleton, entered the convention as the favorite — backed by a powerful gun rights organization — but he failed to win the 30 percent needed to advance.
An inspiring 10-minute speech to the delegates, interupted often by standing ovations and hitting conservative high notes on immigration and Iran, boosted the Air Force veteran to the front of the pack of 10 candidates who competed at the convention level.
"All lives matter," said Glenn, one of three black Republican candidates in the race, announced to his loudest roar of applause.