De Blasio Under Fire After Homeless Man Spotted Taking Bath…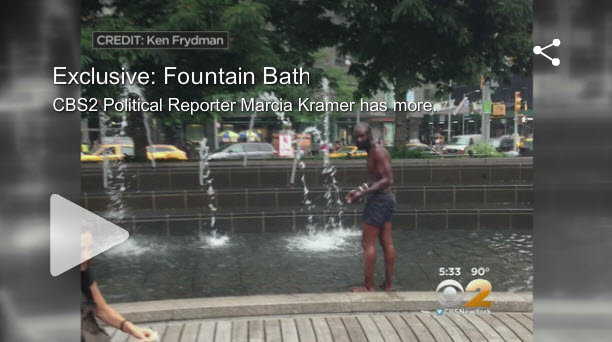 NEW YORK — It was a shocking scene at one of the city's most visited landmarks.
CBS2 political reporter Marcia Kramer obtained exclusive images of what some call the latest public insult of Mayor Bill de Blasio's New York City.
Pictures were snapped of a homeless man taking a bath in the fountain at Columbus Circle, a popular city landmark that is now the bathtub of a bum.